Recent Research Insights from MIT Sloan's Center for Information Systems Research (MIT CISR): Expanding the Reach of Digital Innovation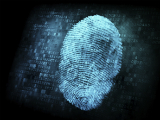 Nils Olaya Fonstad, Research Scientist, Europe and LATAM, MIT Center for Information Systems Research (MIT CISR)
External Presentation (External Speaker)
To compete in sectors where the customer experience is increasingly digitized, companies are scrambling to expand their portfolio of innovations – from new products and enhanced processes to complementary services and new business models. In the process IT units are figuring out how to share responsibilities with, and coordinate the efforts of, internal stakeholder groups, such as marketing, operations and R&D, as well as the efforts of external parties, such as vendors, business partners, start-ups, and even individual contractors and hobbyists. This seminar will be an opportunity to learn about and discuss the most recent research insights from an MIT CISR research project on digital innovation.
About Nils Olaya Fonstad
Nils researches how organizations build digitized platforms that enhance and sustain competitive business agility as well as how organizations define, access and foster new skills and leaders for operating and innovating digitally. In 2010, he co-founded with CIONET the annual European CIO of the Year Awards (http://ecoty.eu) to raise awareness of the expanding strategic roles of digital leaders. Nils has returned to MIT CISR as a research scientist from INSEAD eLab, where he served as Associate Director. Based in Madrid, Nils is responsible for both fostering relations with organizations from Europe and Latin America and conducting field-based research on how firms maximize business value and minimize risks from digitization.
From November 2008 until June 2014, Nils served as Associate Director of INSEAD eLab. Since arriving to Europe, Nils has been involved in a series of projects on digital skills and leadership, most supported by the European Commission. Initially focused on large enterprises and macro-level studies comparing countries, his research on skills and leadership has extended to rapidly growing small and medium-size organizations, as well as to digital entrepreneurs.
Before joining INSEAD eLab, Nils worked at MIT CISR, where he developed the IT Engagement Model to describe how organizations use projects to transform incrementally and address both local and global objectives. Nils earned his PhD degree in Information Technology and Organization Studies from MIT Sloan School of Management; an MS from the MIT Technology and Policy Program; and a BS in Mechanical Engineering and BA in Film Studies from Cornell University.
This event will be conducted in English