PhD Thesis defense: Enabling Unmanned Aerial Vehicles for the near future applications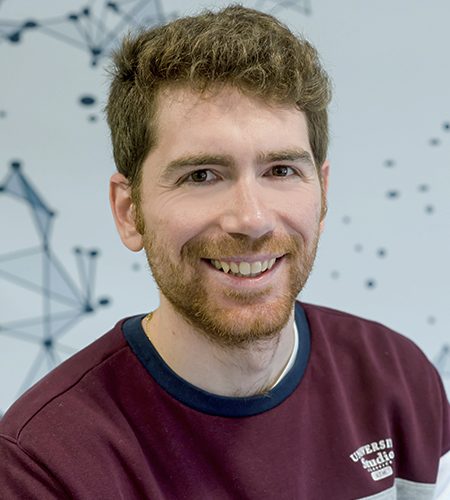 Víctor Sánchez-Agüero, PhD Student, IMDEA Networks Institute and University Carlos III of Madrid
PhD Defense
Until today, Unmanned Aerial Vehicle (UAV) operations only include a single aerial vehicle (in most cases) that performs reconnaissance missions by sending telemetry captured by different onboarded sensors (e.g., video, temperature, air quality) to the Ground Control Station (GCS). Single-UAV applications, despite their apparent simplicity, are used in many different and significant fields (e.g., surveillance of livestock, monitoring of power lines, traffic monitoring, rescue). Many applications of UAV swarms have already been seen. Still, they are usually stunts and exhibitions with no actual functionality.
Recent research trends are founded on multiple UAVs operating collaborative implementing more complex services, and generally integrated into the urban environment. It would lead to new scenarios that are not yet adequately deployed (e.g., package delivery, monitoring of sports events or crowds such as concerts or demonstrations, increasing coverage, support to emergency services in cities (fire, police, emergency)). However, several challenges must be faced before integrating these applications into our everyday lives.
The central objective of the thesis is to contribute to some of the significant challenges identified in the UAV communications services sector. In the first place, this thesis contributes with an emulation solution for validating environments with connected UAVs, including different use cases and verticals. Additionally, it contributes to communications solutions in complex connectivity environments based on experimentation where the Fifth Generation of cellular network technology (5G) softwarization technologies are integrated into the UAV ecosystem. In the last place, this thesis contributes to the proposal of new solutions to solve some limitations, such as the high energy consumption in combination with UAVs' limited flight autonomy or the complexity of traffic management and the establishment of the network infrastructure in such volatile environments.
About Víctor Sánchez-Agüero
Victor Sanchez-Agüero completed a BSc Audiovisual Systems Engineering in 2017 at the University Carlos III of Madrid (UC3M). During this period, he worked as an internship student at the said university, collaborating with researchers from the Telematics Engineering department. He received their MSc degree in Telematics Engineering at UC3M in 2018 and is now a Ph.D. student at IMDEA Networks Institute. He has published different papers in their research field in various national and international conferences and journals. He has also participated in international and national research projects, including the H2020 5GRANGE, 5GCity, and H2020 Labyrinth. His research interest includes UAV/drones networks, wireless measurements, and IP routing.
PhD Thesis Advisor: Dr. Francisco Valera, UC3M, Madrid, Spain
University: University Carlos III of Madrid, Spain
Doctoral Program: Telematic Engineering
PhD Committee members:
President: Jose Ignacio Moreno Novella, Full Prof. at Universidad Politécnica de Madrid
Secretary: Carmen Guerrero López, Associate Prof. at Universidad Carlos III de Madrid
Panel member: Elisa Rojas Sánchez, Assistant Prof. at University of Alcalá