Multi-interface network framework for UAV management and data communications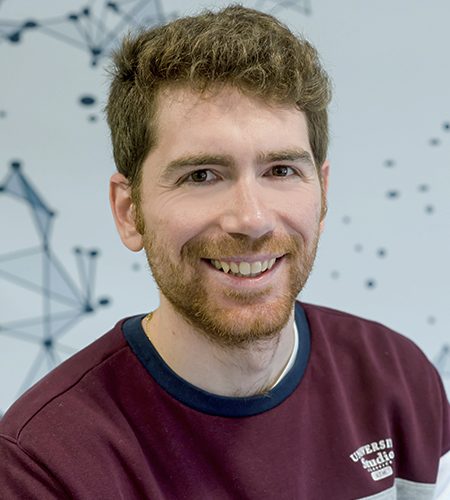 Víctor Sánchez Agüero, PhD Student at IMDEA Networks Institute, Madrid, Spain
In-house Presentation
Unmanned Aerial Vehicles (UAV) technologies are frequently presented as a potential way to improve the safety and efficiency of civil transport. Recent efforts to manage UAV/drone operations in European civilian environments have resulted in the development of U-space, the European Union's UAS Traffic Management (UTM) concept of operations. This talk presents the primary purposes of the H2020 Labyrinth project (mainly focusing on the communications architecture), which has as its main challenge to create and validate UAV applications through the research and development of path-planning algorithms and new UTM services.
About Víctor Sánchez-Agüero
Victor Sanchez-Agüero completed a BSc Audiovisual Systems Engineering in 2017 at the University Carlos III of Madrid (UC3M). During this period, he worked as an internship student at the said university, collaborating with researchers from the Telematics Engineering department. He received their MSc degree in Telematics Engineering at UC3M in 2018 and is now a Ph.D. student at IMDEA Networks Institute. He has published different papers in their research field in various national and international conferences and journals. He has also participated in international and national research projects, including the H2020 5GRANGE, 5GCity, and H2020 Labyrinth. His research interest includes UAV/drones networks, wireless measurements, and IP routing.
This event will be conducted in English