MEDIEVAL: Project Plenary Meeting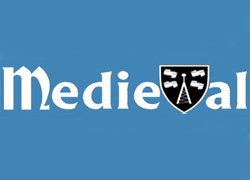 Alcatel–Lucent Bell Labs, France, Telecom Italia S.p.a., Portugal Telecom Inovaçao, Docomo Communications Laboratories Europe, LiveU, Instituto de Telecomunicacoes, Universidad Carlos III de Madrid, Consorzio
Major Event (Highlighted Event)
Abstract:
(Attendance is reserved to members only)
Objectives of the meeting: Review status of the internal specifications milestones, synchronization intra and inter work packages and coordination for future work.
MEDIEVAL (MultiMEDia transport for mobIlE Video AppLications) is a Small or medium-scale focused research project (STREP) of the 7th Framework Programme of the European Commission (FP7-ICT-2009-5), addressing the core of the strategic objective "The Network of the Future". MEDIEVAL aims at evolving the Internet architecture for efficient video transport, following a cross-layer design. The project started on 01.07.10 and has a duration of 3 years.
Participant Partners:
UNIVERSIDAD CARLOS III DE MADRID
ALCATEL – LUCENT BELL LABS FRANCE
TELECOM ITALIA S.p.a.
PORTUGAL TELECOM INOVACAO SA
DOCOMO COMMUNICATIONS LABORATORIES EUROPE GMBH
LiveU Ltd.
INSTITUTO DE TELECOMUNICACOES
CONSORZIO FERRARA RICERCHE CFR
EURECOM