JTP: An Energy-conscious Transport Protocol for Ad Hoc Networks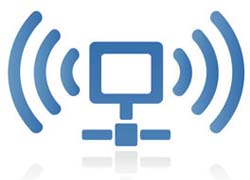 Dr. Alberto Medina, Internetwork Research Group, BBN Technologies (Cambridge, England, United Kingdom)
External Presentation (External Speaker)
Abstract:
JTP: An Energy-conscious Transport Protocol for Ad Hoc Networks Energy consciousness is percolating rapidly through all areas of research for technologies that are power driven. In the context of networking, the area of ad hoc networks has been the main driving factor pushing energy-related research, with significant efforts pursued mainly at the physical, data-link and routing layers of the protocol stack.
More recently there has been a spur of research on power-energy efficient networking hardware, as well as on energy efficient power-operated environments (e.g. data centers). In this talk, I will focus mainly on the issue of energy-conscious network protocol stacks, with an emphasis on the design of an energy-conscious transport protocol for ad hoc networks called JTP. I will also describe work in progress we are pursuing in the context of what we have called Universal Mobility Modeling, intended to provide realistic mobility scenarios for evaluating the performance and correctness of protocols for mobile ad hoc networks. If time permits, I will briefly mention other areas of work I have been recently involved at BBN.
For more information about Alberto Medina please visit his homepage.
The conference will be conducted in English