Jornadas Internet NG (Nueva Generación)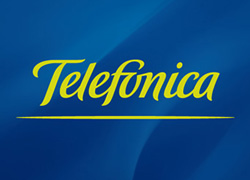 Event description:
Cátedra Telefónica of Universidad Politécnica de Madrid (UPM) organizes the eight symposia "Jornadas Internet NG" (New Generation Internet Conferences) on October 15th, 16th and 17th, 2008.
As in previous years, this cycle of conferences will be a significant event distributed via the Isabel application, which will facilitate the joint participation of multiple venues. It will also be available via video streaming. The main auditorium will be based at Salón de Actos del edifico López Araujo (edificio C) de la ETSI de Telecomunicación.
The University Carlos III of Madrid and IMDEA Networks will participate in the "jAPI Week", aimed at Internet application developers, professionals as well as students, who wish to know first hand the APls and the most important service integration packages they offer, such as Open movilforum de Telefónica, Myspace, Facebook, Google, Yahoo, Windows Live, etc.