Innovating in a start-up and in a multinational corporation in Spain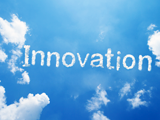 Pablo MOLINERO, Technical Manager in the Global Customer Unit for the Telefonica Group, Ericsson
External Presentation (External Speaker)
In this talk, Pablo Molinero will provide a personal view about innovation in Spain, based on his personal experience when working in a startup company and a multinational corporation. Innovation is not just the process of coming up with a brilliant idea; it also includes the processes of adapting it to the market needs, marketing it to customers and stake holders and making it a true product.
The innovation process in a startup is lean, agile and chaotic by nature. At the same time a startup offers fewer resources, especially in Spain, so one has to be smart to overcome this limitation. A startup provides a lot of freedom and upsides.
A multinational corporation has a well-oiled machinery that can put innovation in the market very fast. It has greater resources for innovation and creating a true product, but it also has a lot of bureaucracy and internal processes. Life is more predictable in many senses.
About Pablo Molinero
Ph.D. in Electrical Engineering.
Dr. Pablo Molinero obtained his Ph.D. at Stanford University with Prof. Nick McKeown, where he got acquainted with Software Defined Networking (SDN) and virtualization very early on. While at Stanford he helped secure 7 MUSD from the National Science Foundation that was used to kick start the "Clean Slate" Program at Stanford, out of which the concepts of SDN and OpenFlow emerged.
Pablo currently works at Ericsson as Technical Manager in the Global Customer Unit for the Telefonica Group. In the past, he has held different positions in R&D as Strategic Product Manager and Technical Expert in the areas of SDN, Cloud Acceleration, CDN, Policy Management and Traffic Inspection. Before Ericsson, Pablo worked at NetSpira Networks, a startup that was bought by Ericsson in 2005. He holds different degrees in Electrical Engineering and Physics from the Universities of Stanford, Politécnica-Madrid, Télécom ParisTech and UNED-Madrid. He is an inventor with 11 patents.
This event will be conducted in English