Have You Ever Rebooted a Digital City? Introducing the emergenCITY Project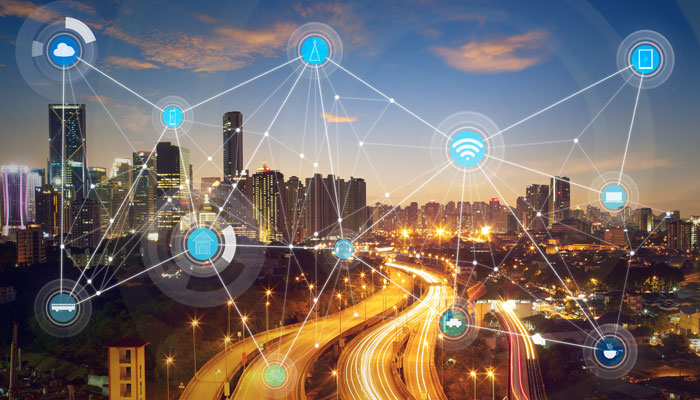 Matthias Hollick, Full Professor at Technische Universität Darmstadt, Germany
External Presentation (External Speaker)
In 2050, roughly two-thirds of the world population are expected to live in urban areas. The sustainable growth in number and size of cities is only possible due to gains in efficiency in (critical) infrastructures such as energy, transportation, logistics, health, food, water, finance and insurance, government, media and culture. Information and communication technology (ICT) is the main driver behind these efficiency gains and acts as the enabler for digital cities.
Currently, cities are in a transformation process towards digital or smart cities, to sustain the ever-increasing needs in urban infrastructure. At the same time, smart homes, autonomous cars, industry 4.0, etc. are drivers for the further inclusion of ICT into everyday live. Despite their vulnerability, the functioning of ICT-based infrastructures during times of crises, in emergencies, or during exceptional circumstances has only been investigated superficially. The functioning of digital cities is at peril due to man-made or natural disasters, terror, and crises in general.
Therefore, we argue that a paradigm shift towards resilient digital cities is imperative. Within the emergenCITY center, we aim to show that the resilience of digital cities can be enhanced through ICT, yet only if ICT itself is resilient. emergenCITY addresses the challenge to morph and utilize existing heterogeneous and amorphous ICT systems in all stages of the crisis. The goal for ICT in digital cities is to transition towards a self-configuring, self-healing, self-optimizing, and self-protecting way of operation, even if outside the original design envelope, while taking into account human interaction. With this, emergenCITY facilitates a paradigm shift in how digital cities are conceived. It enables resilience through ICT by raising ICT resilience to the next level.
About Matthias Hollick
Prof. Dr. Matthias Hollick is full professor and chair of the Secure Mobile Networking Lab (SEEMOO) at the Computer Science Department of Technische Universität Darmstadt, Germany. He is the scientific coordinator of the emergenCITY research center that was established at TU Darmstadt in 2019 by decision of the Government of the Federal State of Hessen, Germany. The Universität Kassel, the Philipps Universität Marburg, the City of Darmstadt, and the German Federal Office of Civil Protection and Disaster Assistance are partners of emergenCITY.
This event will be conducted in English