Future Adaptive Communication Systems Technology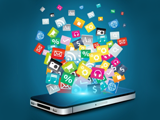 Ralf Steinmetz, Chair of Excellence, Department of Telematics Engineering, UC3M; Visiting Researcher, IMDEA Networks; Managing Director, Multimedia Communications Lab (KOM) & Full Professor, Technische Universität Darmstadt, Germany
External Presentation (IN Speaker)
Tablets and smartphones have become the favorite gateway to the Internet for a majority of users. Being equipped with plenty of sensors, these devices enable far more than traditional web browsing. One example is the popularity of context-aware mobile multimedia applications, where, e.g., the user's location is integral part of the interaction with the application and with the applications media streams. At the same time, people increasingly make use of their social life through their mobile devices. Future challenges originate from the huge amount of networked devices and pervasive up-coming cloud-centric infrastructure. We have to tackle the arising dynamics by appropriate (i.e. adaptive) multimedia communication systems. As one promising approach is to make use of mechanisms to be understood in more detail looking at bio-inspired communication. Some functions from the human brain, as these are investigated in the BRAin inspired Data Engineering project at UC3M, may help a lot. Using the example of a mobile pervasive multiplayer game, the key issues of future challenges of adaptive multimedia communications are presented. In more detail future context-aware publish/subscribe systems enable local interaction between mobile clients. Transitions between different local publish/subscribe mechanisms enable the system to adapt to changing environmental conditions. To detect such changing conditions, locality-aware monitoring mechanisms are an integral part of the communication systems. Finally, the vision and steps towards an overall transition-enabled networked multimedia system is outlined.
About Ralf Steinmetz
Prof. Dr.-Ing. Ralf Steinmetz is a full professor at the Department of Electrical Engineering and Information Technology as well as at the Dept. of Computer Science at the Techn. Univ. Darmstadt, Germany. Since 1996, there he is managing director of the "Multimedia Communications Lab"; until end of 2001, he directed a Fraunhofer Institute. In 1999, he founded the Hessian Telemedia Technology Competence Center httc; there he holds a chair position. For nearly 10 years he has served as Hessian's advisor for information and communications technology. He is a member of the Scientific Council and president of the Board of Trustees of the international research institute IMDEA Networks, Madrid, Spain. Currently he has been awarded with a Chair of Excellence at the Univ. Carlos III de Madrid. Together with more than 30 researchers, he works towards his vision of "seamless adaptive multimedia communications". With his team he has contributed to over 800 refereed publications. He has edited and co-authored a set of multimedia books which reflected the major issues; the initial version was the worldwide first in-depth technical book on multimedia technology. He is the editor-in-chief of ACM TOMM and has served as editor of various IEEE, ACM, and other journals. He was awarded as Fellow of both, the IEEE and the ACM.
This event will be conducted in English