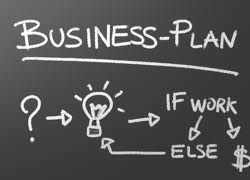 Emma CRESPO and Cassia VIVIANI SILVA, UC3M Business Incubator, Manuel Triantáfilo, CEO, Capital Certainty S.L.
In-house Presentation
Host: Dr. Antonio Fernández Anta, Senior Researcher, Institute IMDEA Networks
The seminar will cover essential aspects of tech-based entrepreneurship, with special regard to ventures in the field of ICTs.
Resources for entrepreneurs at UC3M within the Campus del Emprendedor UC3M Programme will be detailed. An inspiring speech by young entrepreneurs from our Business Incubator will stimulate a discussion with attendees.
Location:

Aula 4. 1F03, Departamento de Telemática, Edificio Torres Quevedo, Universidad Carlos III de Madrid, Avda. Universidad, 30, 28911 Leganes – Madrid

Organization:

NETCOM Research Group (Telematics Department, University Carlos III of Madrid, Spain); Institute IMDEA Networks (Madrid, Spain)

Time:

01:00 pm