Dissecting the Security and Privacy of Wireless Protocols in Aviation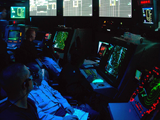 Martin Strohmeier, Post-doctoral Researcher in Systems Security, Department of Computer Science, University of Oxford, UK
External Presentation (External Speaker)
A multitude of wireless technologies are used within air traffic communication. From a conceptual perspective, all of them are insecure as security was never part of their design and the evolution of wireless security in aviation did not keep up with the state of the art. Recent contributions from academic and hacking communities have exploited this inherent vulnerability and demonstrated attacks on some of these technologies, revealing a large discrepancy between the security perspective and the point of view of the aviation community.
This talk analyzes the current state of wireless security in aviation and whether it is possible to impact air traffic control systems in practice. It discusses potential countermeasures that work transparently alongside existing technologies and can significantly and immediately improve the security of air traffic communication networks under existing real-world constraints. Finally, we will examine the effects of open air traffic control protocols on the privacy of aircraft users. We show how combining publicly available data sources can undermine the privacy of military, governmental and corporate operators and illustrate the futility of current attempts to maintain privacy for aircraft owners in a world of ubiquitous sensor surveillance.
About Martin Strohmeier
Martin Strohmeier is a post-doctoral researcher in systems security in the Department of Computer Science at the University of Oxford. His main research interests are currently in the area of network security, including wireless sensor networks and critical infrastructure protection. During his PhD at Oxford, he has extensively analyzed the security and privacy of wireless aviation technologies of this generation and the next. His work predominantly focuses on developing cyber-physical approaches which can improve the security of air traffic control quickly and efficiently. He is also a co-founder of the aviation research network OpenSky. Before coming to Oxford in 2012, he received his MSc degree from TU Kaiserslautern, Germany and joined Lancaster University's InfoLab21 and Lufthansa AG as a visiting researcher. His work on aviation security received several awards from the aviation and computer security communities, including the EPSRC
Doctoral Prize Fellowship. His dissertation was further highly commended by the British Computer Society.
This event will be conducted in English
Image source: Wikimedia Commons – File: US Navy 050721-N-4843B-031 Air Traffic Controllers stand watch in the Carrier Air Traffic Control Center (CATCC) aboard the nuclear-powered aircraft carrier USS Nimitz (CVN 68).jpg