Bitcoin. The TCP/IP of finances?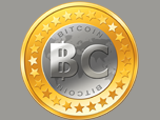 Miguel ORTUÑO, Acting Associate Professor, Universidad Rey Juan Carlos, Madrid
External Presentation (External Speaker)
Bitcoin is a decentralized peer-to-peer payments network. It is the first and most widely used example of a new kind of money known as cryptocurrency. Transactions are fast, non-repudiable and almost anonymous. Fees are extremely cheap and every single transaction is stored in a ledger called the block chain.
By design, it is not inflationary like almost all currencies we know, but deflationary. It is not based on gold or silver, it is not controlled by any single government or institution. It is based on proof of work and the consensus of the network.
It has reached a market capitalization of more than 5600 million USD, and it is developing a very rich ecosystem. It's price has grown from less than 1 USD in 2011 to 450 USD today. Based on its deflationary character and foreseeable exponential growth, there are models that estimate that its price might reach 400 000 USD in 2017.
But bitcoin is not only digital money: it has been designed to become a new platform for global finances. It might change the global economy, its impact in our society might be even bigger than the revolution of Internet in the 1990s.
About Miguel Ortuño
Miguel A. Ortuño Pérez is acting associate professor in Universidad Rey Juan Carlos, where his research and teaching activities focus on computer networks and systems administration. Received his Ph.D. degree in Universidad Rey Juan Carlos in 2006 and completed his undergraduate studies in Universidad de Oviedo (Ingeniero en Informática) in 2000.
This event will be conducted in English
Image: Wikipedia Commons: Digitekstteckhan54