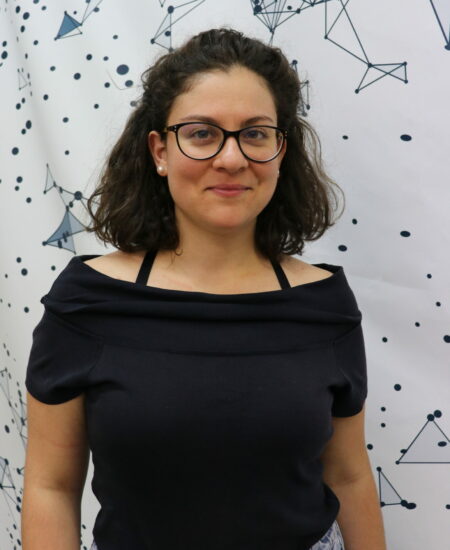 Dr. Livia Elena CHATZIELEFTHERIOU
Post-Doc Researcher
Affiliation:

IMDEA Networks Institute

PhD:

Computer Science - Athens University of Economics and Business. Athens, Greece

MSc:

Applied Mathematics - National Technical University of Athens. Athens, Greece

Ph.D. Thesis:

Resource Allocation, Content Recommendations and Online Learning Mechanisms for Mobile Edge Networks

Former position:

PhD researcher - Department of Informatics, Athens University of Economics and Business (Greece)

Joining date:

June 2022
Biography
I am a post-doctoral researcher at IMDEA Networks. My current research aims at designing innovative approaches to Network Intelligence (NI) and automation for Zero-Touch Networks (ZTNs),
and at learning adaptive resource scheduling policies for 6G.
My background is in applied mathematics. I was awarded my Ph.D. working on resource allocation, content recommendations, and Online Learning (OL) mechanisms for mobile edge networks after presenting my work in top-tier conferences and journals in my field.
Previous publications
.

Ph.D. Thesis – Athens University of Economics and Business

.

Chapter 21 in book "Edge Caching for Mobile Networks", The Institution of Engineering and Technology (IET), December 2021

.

IEEE INFOCOM 2021 – IEEE International Conference on Computer Communications

.

ACM SIGMETRICS Performance Evaluation Review 2018

.

International Symposium on Wireless Communication Systems (ISWCS) 2018