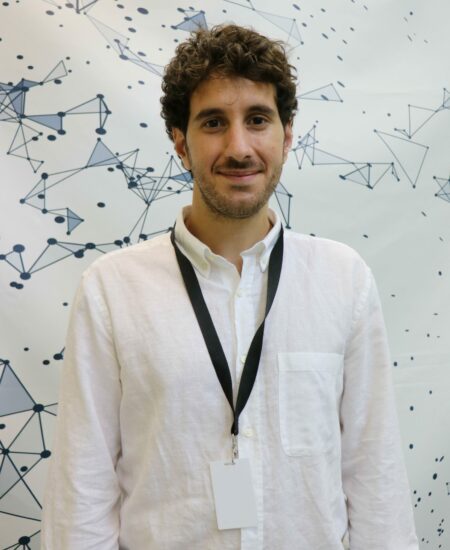 Andrea FRESA
PhD Student
Affiliation:

IMDEA Networks Institute, Universidad Carlos III de Madrid (U3CM)

MSc:

Computer Engineering - University Federico II. Naples, Italy

BSc:

Computer Engineering - University Federico II. Naples, Italy

Former position:

Master Thesis Worker. Ericsson Research, Jorvas, Finland

Joining date:

June 2021
Biography
I am Andrea and I come from Naples, Italy.
I am a PhD Student in the Edge Networks group at IMDEA Networks Institute.
My research interest is design of algorithms for Edge Intelligence scheduling problems.
I have experience in IoT and Networking thanks to my Traineeship in the Ericsson Research IoT Team at Jorvas (Finland), where I did my research for my master thesis, and my MSc Degree in Computer Science Engineering.
In my free time I like to practice team sports (basketball, football), running and reading.
Publications
Andrea Fresa, Jaya Prakash Varma Champati.

ACM/IEEE International Conference on Modelling, Analysis and Simulation of Wireless and Mobile Systems. Montreal, Canada. October 2022

Andrea Fresa, Jaya Prakash Varma Champati.

pp. 11 , Arxiv. December 2021
See all publications arrow_right_alt