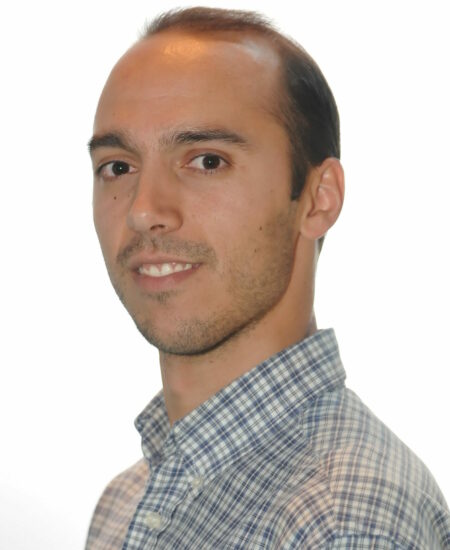 Dr. Álvaro GARCÍA-RECUERO
Post-doc researchers
Affiliation:

IMDEA Networks Institute

BSc:

Information Systems and Information Technology - Technological University Dublin. Dublin, Ireland

MSc:

Double European Master Degree in Distributed Computing (EMDC) - KTH Royal Institute of Technology. Stockholm, Sweden

PhD:

Computer Science - University of Rennes 1. Rennes, France

Joining date:

September 2020

Leaving date:

September 2022
Biography
My main research lines have to do with security and privacy in distributed systems as federated learning algorithms under the adversarial lens of attackers that attempt to make the system misbehave or infer private information (e.g., see our NDSS 2023 paper for the methodology and benchmarks results on that topic). I am also interested in Trusted Execution Environments and lately on Data Provenance (e.g., see our PIMS SDK journal paper at IEEE with the PIMCITY consortium) through watermarking algorithms we developed as part of the H2020 PIMCity project.
Publications
Tianyue Chu, Álvaro García-Recuero, Georgios Smaragdakis, Nikolaos Laoutaris.

Usenix Network and Distributed System Security Symposium. San Diego, California. February 2023

Nikhil Jha, Martino Trevisan, Luca Vassio, Marco Mellia, Stefano Traverso, Álvaro García-Recuero, Alvaro Garcia-Recuero, Nikolaos Laoutaris, Santiago Andres, Amir Reza Mehrjoo, Santiago Andrés, Amir Mehrjoo.

IEEE Internet Computing. 10.1109/MIC.2022.3157356. Volume 26 , IEEE. June 2022

Álvaro García-Recuero, Nikolaos Laoutaris.

12th IMDEA Networks Annual International Workshop. Madrid, Spain. June 2022
See all publications arrow_right_alt
Previous publications
.

Publication: 2018 Fifth International Conference on Social Networks Analysis, Management and Security (SNAMS). IEEE, 2018, Valencia, Spain.

.

Publication: 2018 Proceedings of the Twelfth International AAAI Conference on Web and Social Media, North America, Standford, California.

.

Publication: 2017 Proceedings of the ASONAM IEEE/ACM International Conference on Advances in Social Networks Analysis and Mining 2017, July 2017. Pages 1132–1135, Sydney, Australia.