OpenQKD
Open European Quantum Key Distribution Testbed
IMDEA Networks participa en el proyecto a través de un contrato con Telefonica I+D
Financed by:

European Commission through an industrial contract with Telefónica I+D

857156

Duration:

July 2022

to

March 2023

Contact:

Albert BANCHS,

Principal Investigator for IMDEA Networks
Visit webpage
arrow_right_alt

The OpenQKD project is an innovation action funded by the European Commission under Grant Agreement N. 857156 and in the framework of SU-ICT-04-2019 call.
Quantum communication has the potential to protect the EU's sensitive data and digital infrastructure for years to come. A test quantum communication infrastructure will be set up in several European countries. Launched by the EU-funded OPENQKD project, its activities will take place in Austria, Czech Republic, France, Germany, Greece Italy, Netherlands, Poland, Spain, Switzerland and the UK. It will boost the security of critical applications in various fields – from telecommunications to electricity supply and healthcare. Bringing together a multidisciplinary team (leading European telecommunication equipment manufacturers, end-users and critical infrastructure providers, network operators, quantum key distribution equipment providers, digital security professionals and scientists) from 13 EU countries, the aim is to bolster Europe's leadership in quantum technologies.
IMDEA Networks participates in the action as subcontractor of Telefónica I+D.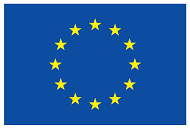 Job opportunities
There are currently no job offers in this section.