DataBri-X
Data Process & Technological Bricks for expanding digital value creation in European Data Spaces
IMDEA Networks is the beneficiary of this project
Financed by:

European Union

101070069

Duration:

October 2022

to

September 2025

Contact:

Nikolaos LAOUTARIS,

Principal Investigator for IMDEA Networks
Visit webpage
arrow_right_alt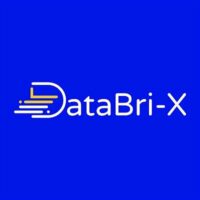 The emergent European Data Economy relies on the availability of data as a basis for further innovation and exponential development of technologies, especially the development of trustworthy 'made in Europe' AI that reflects European values. Data Spaces, platforms and marketplaces are enablers, key to unleash the potential of such data. However, data sharing and data interoperability are still at their infancy. Through DataBri-X, European Data Spaces, platforms and marketplaces and their wide range of business, governmental and public, research and civil society stakeholders will be equipped with a holistic and flexible data governance process and a seamless integrated standards based toolbox for data- and metadata management which can be assembled along relevant requirements, provides open source as well as commercial tools (the bricks / bri-X), and mechanisms to load 3rd party resources like language resources or AI models, and can be easily deployed into Data Spaces and thereby will contribute to make Europe the most successful area in the world in terms of data sharing and data re-use, to gain the full benefit from the value of data, while respecting the legal framework relating to security and privacy. The project's objective is to provide a holistic, energy-efficient and user-friendly toolbox of practical, robust and scalable bricks/Bri-X (processes, technologies and tools) that improve the interoperability, usability, discoverability, quality, and integrity of data and metadata, with the aim of making data sets ready for expanded digital value creation in the context of European Data Spaces. The DataBri-X toolbox will be offered in compliance with accountability, fairness, privacy, and confidentiality regulations as well as FAIR principles and will build on existing and emerging initiatives. The DataBri-X consortium comprises 14 partners from 6 EU members and 1 associated country (UK), that together form a complete value chain of actors.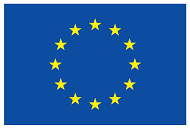 This project has received funding from the European Union's Horizon 2020 research and innovation programme under grant agreement No. 101070069.
Research Groups
Job opportunities
There are currently no job offers in this section.