Project Administrator position in Global Computing Group
Global Computing Group
Deadline for receipt of applications: September 30th, 2023 23:59 AoE (01 October 2023, 13:59h Europe/Madrid Time)
IMDEA Networks invites applications for a Project Administrator for the administrative and economic management. The selected candidate will work for the Global Computing group by Dr. Antonio Fernández
The position offers:
Working in a collaborative, multi-cultural and English-speaking environment in a high-level Research Institute in the field of networks.
 Main tasks:
Program support
Management of scientific results
Active search for external funding
Liaison with the entities, organisms or companies that are interested in the project
Financial and administrative management
Assistance to the Principal Investigator
Cooperation with other R & D programs and IMDEA's Administration Team
Skills Required:
Experience in administrative and economic management of public grants.
Experience with Quadrivium, EU participant portal or other electronic grant management portals.
IT skills: Advance level of Microsoft Office suite, Google Drive, and WordPress.
Clearly proven ability to work well with people at all levels within a multi-cultural environment.
Must be able to meet deadlines.
A proactive approach to problem-solving with strong decision-making skills.
Excellent organizational skills.
English proficiency is mandatory.
Contract conditions:
Full-time contract. Includes social and health benefits.
Competitive salary. Candidate's experience will be considered.
Equal Employment Opportunity
IMDEA Networks Institute aims to increase the proportion of women and therefore qualified female applicants are explicitly encouraged to apply. Until a balanced ratio of men and women has been achieved at the institute, preference will be given to women if applicants have similar qualifications. IMDEA Networks Institute actively promotes diversity and equal opportunities. Applicants are not to be discriminated against in personnel selection procedures on the grounds of gender, ethnicity, religion or ideology, age, sexual orientation (anti-discrimination). People with disabilities who have the relevant qualifications are expressly invited to apply.
This contract may be co-financed by the Community of Madrid, through the Recovery, Transformation and Resilience Plan, and the European Union through the NextGeneration EU funds

and by the Horizon Europe Program of the European Commission, under the Subsidy Agreement 101123445 (CYBERACTIONING).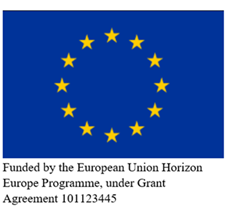 This position was automatically closed on Europe/Madrid Time
Remember to select the following option:

Research Engineer & Support: [Project Administrator] [Global Computing Group] [2023]

Deadline for receipt of applications:

September 30th, 2023 23:59 AoE (01 October 2023, 13:59h Europe/Madrid Time)

If necessary choose as supervisor

Antonio FERNÁNDEZ ANTA