European Researchers' Night in Madrid 2021: What are you doing to improve the planet?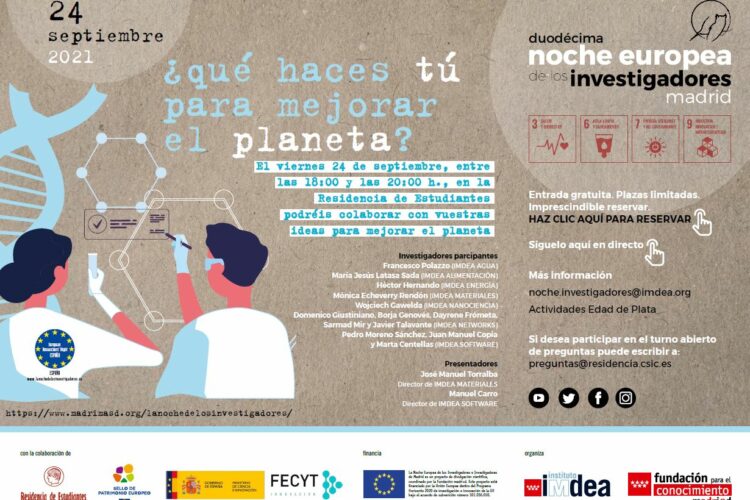 Domenico Giustiniano (Research Associate Professor), Borja Genovés (Post-Doc Researcher), Muhammad Sarmad Shahab Mir (PhD Student), Javier Talavante (PhD Student), and Dayrene Frómeta (PhD Student)
Major Event (Highlighted Event)
The ever-increasing number of connected devices is demanding the need for new communication techniques that do not consume much power and, ideally, autonomous devices that operate without using any battery. Batteries are harmful to the environment, due to their chemical components. Can you imagine a world without batteries? Researchers of IMDEA Networks are working to provide a solution to this question.
In this talk, the researchers will show a demo where battery-free IoT devices perform by leveraging two emerging technologies, visible light communication, and radio-frequency backscatter.