Ericsson demos at 5TONIC technology developed within 5G-Crosshaul project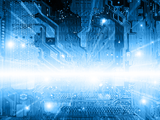 External Presentation (External Speaker)
A demonstration of technological advances made by the project 5G-Crosshaul will be presented to Telefonica officials on October 4th, 2016, at IMDEA Networks Institute.
---
At this event Ericsson will show new integrated demos over equipment developed as part of the European 5G-Crosshaul project and located at the 5TONIC Research & Innovation Laboratory. 5TONIC is an innovation hub on 5G technologies launched by IMDEA Networks and Telefonica in 2015. Ericsson is one of twenty-one partners of the 5G-Crosshaul consortium as well as a member of 5TONIC.
The 5G-Crosshaul project aims to develop a 5G integrated backhaul and fronthaul transport network that enables a flexible and software-defined reconfiguration of all networking elements in a multi-tenant and service-oriented unified management environment.