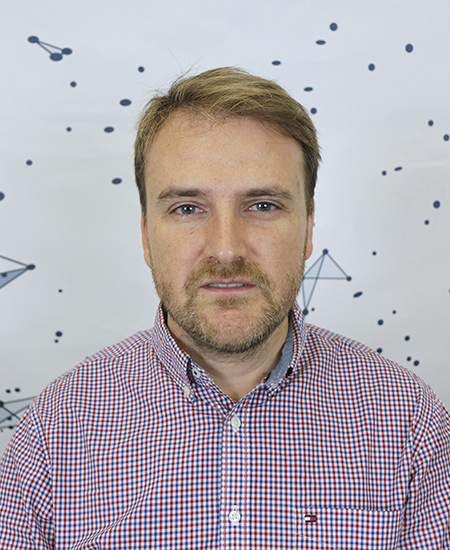 Dr. Santiago ANDRÉS
Post-Doc Researcher
Graduation date:

May 2023

Affiliation:

IMDEA Networks Institute, Universidad Carlos III de Madrid (U3CM)

MSc:

Telecommunication Engineering - Universidad Politécnica of Madrid. Madrid, Spain

MSc:

Applied Economics - UNED

PhD:

Telematics Engineering - Universidad Carlos III de Madrid. Leganés, Spain

Ph.D. Thesis:

Towards a Human Centric Data Economy

Ph.D. Supervisor:

Dr. Nikolaos LAOUTARIS

Former position:

Principal Consultant. Axon Consulting. Madrid. Spain

Joining date:

September 2019
Biography
Santiago is PostDoc Researcher at IMDEA Networks Institute working on Human Centric Data Economy project within the Data Transparency Group. Before joining IMDEA, he worked as principal consultant in Axon Consulting, as Senior Manager in Deloitte and as Project Manager in Telefónica I+D.
He has a wide experience in business consulting in the telecom sector with relevant projects within the fields of regulation & public policy, cost models and profitability analysis, strategy & operations (towards the digital telco), network trends, innovation & techno-economic analysis. He has worked for key telecom operators and regulatory bodies of more than 20 countries in Europe, Latin America and the Middle East regions.
Santiago received his PhD on Telematics Engineering by Universidad Carlos III de Madrid (Spain), his MSc Telecom Engineer from Universidad Politécnica de Madrid (Spain) in 2001 and a Master of Arts in Economics by Universidad Nacional de Educación a Distancia (UNED) in 2012.