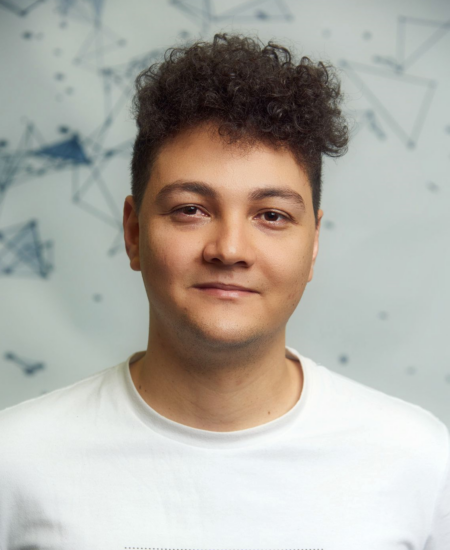 Orlando E. MARTÍNEZ-DURIVE
PhD Student
Affiliation:

IMDEA Networks Institute

BSc:

Computer Science - University of Havana. Havana, Cuba

MSc:

Computer Science - University of Havana. Havana, Cuba

BSc. Thesis:

Low auto correlation binary sequences explored using message passing algorithms

MSc. Thesis:

A system to analyze human mobility in Cuba using mobile phone data

Former position:

Assistant Researcher, Physics Faculty, University of Havana, Cuba

Joining date:

November 2020
Biography
I am a Research Assistant in the Networks Data Science Group at IMDEA Networks Institute while doing a Ph.D. in Telematics Engineering at UC3M. I like Data Analysis, Big Data, Remote Sensing, Python, Combinatorial optimization, coding, writing, and reading exciting papers.
I like to be part of the community, and that makes me participate in TPC shadow in IMC 22 and review works for venues like:
Sustainable Cities and Society Complex Networks 2021
IFIP Networking 2021 & 2022
International Symposium on Personal, Indoor and Mobile Radio Coms. (PIMRC) 2022
Network Traffic Measurement and Analysis Conference (TMA) 2022
Journal of Maps (2022)
In addition, I have helped organize conferences such as PAM 2023 and Netmob 2023.
Some of my work has appeared in IEEE INFOCOM and IEEE SECON.
The following projects have funded me:
Attraction of research talent. NetSense; by Madrid Community and Mobility data for epidemiology based on mobile telephony by PAHO/WHO
Right now, I'm doing an internship at Telefonica Research under the supervision of Andra Lutu and Marco Fiore.
Publications
Orlando E. Martínez-Durive, Theo Couturieux, Cezary Ziemlicki, Marco Fiore.

IEEE International Conference on Sensing, Communication and Networking. Virtual. October 2022

Orlando E. Martínez-Durive, Theo Couturieux, Cezary Ziemlicki, Marco Fiore.

12th IMDEA Networks Annual International Workshop. Madrid, Spain. June 2022

André Zanella, Orlando E. Martínez-Durive, Sachit Mishra, Marco Fiore.

IEEE International Conference on Computer Communications. Virtual. May 2022
See all publications arrow_right_alt