Spanish small cell innovator Celling 5G becomes latest 5TONIC collaborator
Will deploy and test break-thru 5G small cell deployment solution in Madrid laboratory
14 March 2019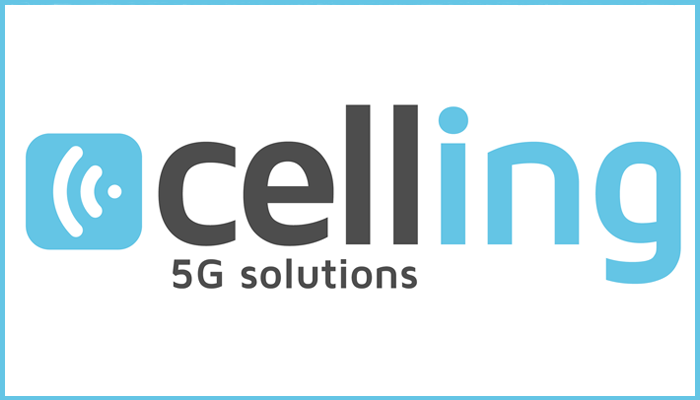 An innovative new Spanish technology start-up company, Celling 5G, has become the latest collaborator to join the 5TONIC co-creation laboratory in Madrid. The company will immediately begin a new research project to test their break-thru solution for small cell deployment in cooperation with several other 5TONIC members.
Celling 5G's solution is designed to overcome some of the problems that have so far held back the widespread deployment of outdoor small cells. Outdoor small cells are generally targeted for deployment in urban locations using existing street furniture – such as lampposts and or bus stop canopies – but the take up has been slow and proven to be logistically difficult. Celling 5G aims to overcome these difficulties by smoothing the access to power and data connectivity for its small cell deployments.
5TONIC members Telefónica, Ericsson, CommScope, IMDEA Networks, and UC3M will all collaborate in a joint proof of concept project with Celling 5G, in order to test the solution proposed and help further in the development of any equipment required to support the initiative.
The project will see the deployment of a small cell within the 5TONIC lab that will be supported by Celling 5G's technology in order to carry out feasibility testing and a performance assessment of the solution, prior to any submission to a 5G standards testing authority.
Small cells are expected to play a very significant role within 5G deployments, because of the lower propagation characteristics of high frequency bands specific of 5G radio, the demands for increased capacity, and the need to support higher bit rates for the users that can only realistically be achieved when they are closer to the radio antennas.
5G technology has been designed to support ultra-dense network (UDN) deployments and to minimize the possible interference that can be suffered – particularly in Wi-Fi deployments – from a tight network of base stations. This feature of the technology further encourages the use of small cells.
"We are very happy to collaborate with a new and young company like Celling 5G in order to help in the creation of an efficient, high-capacity, high performance 5G ecosystem", said Arturo Azcorra, 5TONIC vice-chairman. "We believe their solution can help to speed the deployment of 4G and 5G small cell networks in dense urban areas."
Source(s):
5TONIC; Celling 5G
Resources:
About Celling 5G
Celling 5G was formed in 2018 to design a solution to the telco industry's small cell deployment challenge.  It looks to help accelerate and smooth path to 5G small cells for operators and their consumers. Celling 5G hosts a telco infrastructure offering short range wireless communications to operators and service providers.  It owns a widespread network of sites across many countries and offers carriers end-to-end services in all these locations. Celling 5G also provides power and data access to the operator in these locations making it a one-stop-shop to support small cell equipment deployment.
About 5TONIC
5TONIC was initiated by Telefónica and IMDEA Networks Institute with a clear vision to create an open research and innovation ecosystem laboratory in which industry and academia come together to boost technology and business innovative ventures. The laboratory promotes joint project development, joint entrepreneurial ventures, discussion fora, events and conference sites, all in an international environment of the highest impact. 5TONIC serves to show the capabilities and interoperation of pre-commercial 5G equipment, services and applications, by leading global companies in the 5G arena. The laboratory was recently awarded Digital Innovation Hub status by the European Commission.