Madrid invests 500 million in creating ten institutes of science and technology
06 June 2006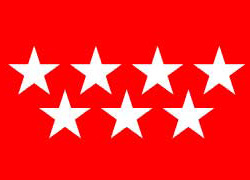 Esperanza Aguirre has her sights set on making Madrid Europe's Mecca of scientific research. To do so, from 2007 the regional government will increase its budget for RD&I, creating ten research institutes and hiring 600 people, of which 200 will be internationally renowned scientists.
Consuelo Aguirre – Madrid – 07/06/2006
---
Yesterday the Region of Madrid presented its project aimed at improving its position at bottom of the ranking of the most advanced regions in Europe in RD&I. The project consists of the Madrid Institute of Advanced Studies (IMDEA), which will be the standard bearer for a plan to create ten research centres from 2007.
'The institutes will help to meet the needs of the public', said Aguirre, who explained that the region has gone through a period of improvement in physical infrastructure, and that now 'it is time to work on scientific infrastructure'.
With this initiative Aguirre hopes to increase expenditure on RD&I in Spain, which is an unfinished task even in regions that are leading economic development like Madrid. The plan is one of Aguirre's electoral pledges and also a response to the criticism from some political spheres, including the (socialist) PSOE party, of her government's policy in this area.
The region will apply the European Charter for Researchers in order to hire 400 young scientists from the beginning of their careers, training them under the guidance of 200 experienced researchers of worldwide repute.
The regional government will allocate 300 million euros for the development of the ten institutes, plus another 200 million to build six large science facilities in the localities of Getafe, Leganés, Móstoles and Alcalá.
The institutes will begin operations in May 2007 and may also receive private-sector sponsorship.
The Madrid Regional Government has defined ten areas of knowledge that will be addressed independently by the research centres. One of the main fields is water, given that Spain has the biggest water deficit in Europe.
Other areas of research will include energy, nanotechnology, biomedicine, applied mathematics and freeware package design.
Universities ask for their participation to be spotlighted
Madrid's universities will provide support for the regional government's initiative. Among other centres of research, the University of Alcalá will carry out studies on water technologies and the Rey Juan Carlos University will take on the fields of energy, biomedicine and software.
Ángel Gabilondo, vice chancellor of the Autonomous University of Madrid, asked for the project to spotlight not just the 'Madrid brand' but also the 'universities of Madrid brand'.
Read more:
Link to article at: CincoDías.com
Source(s):
IMDEA Networks Institute