5G set to revolutionize communications and to transform industry
07 December 2017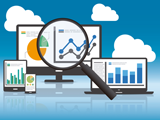 The new generation of 5G mobile networks is the future of the Information and Communication Technologies (ICT) sector – a true technological revolution that will deliver the Internet of Things and is being driven by R&D+i initiatives like '5TONIC', Spain's leading 5G innovation laboratory.
---
At the 4th Mobility Forum of RedIRIS (the Spanish academic and research network), Professor Arturo Azcorra, Vice President of 5TONIC, recently presented the work of 5TONIC. The laboratory promotes technological development as well as the early implementation and penetration of 5G communications in the productive environment. 5G is recognized internationally as an engine of economic development and competitiveness.
The conference looked beyond wireless networks to all the technologies that enable users to carry out their academic work in an increasingly mobile environment. Azcorra argued that the ultrafast mobile broadband technology of 5G promises the most profound development in communications this decade. "Not only is 5G a radical technological change providing smarter networks based on virtualization and softwarization, but it will also result in services being delivered in a much more personalized way. We will also witness a change in who uses these technologies, not only 'end' users, but also multiple sectors of industry or so-called 'vertical' users", Azcorra explained.
Founded by Telefónica and IMDEA Networks and based in the latter institute, 5TONIC is an open co-creation laboratory in 5G technologies that brings together 5G technological leaders, such as Ericsson, Intel, Carlos III University, CommScope, Artesyn, Cohere and Interdigital. "5TONIC is a Spanish public-private initiative and a global leader in the development of 5G technology, services and pilot studies", Arturo Azcorra asserted. He also outlined the laboratory's ongoing activities in the fields of e-Health and the emergency services; AGVs (Automatic Guided Vehicles); industry 4.0; drones for agriculture; fair tourism (IFEMA / FITUR), and the entertainment industry (4K videos for television), among others.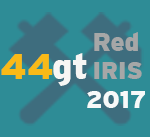 During the presentation to members of 44 RedIRIS Working Groups, Azcorra explained the importance of 5G services for the Spanish ICT sector and the benefits of investment and collaboration in ensuring that Spain has an active role in shaping this global technological change. 5G promises new markets for many of the country's key economic sectors such as energy, health, automotive, entertainment, transport, tourism and manufacturing. This is due, in large part, to the development of radically new services and products and to the substantial improvement to those already commercially available.
Source(s):
IMDEA Networks Institute